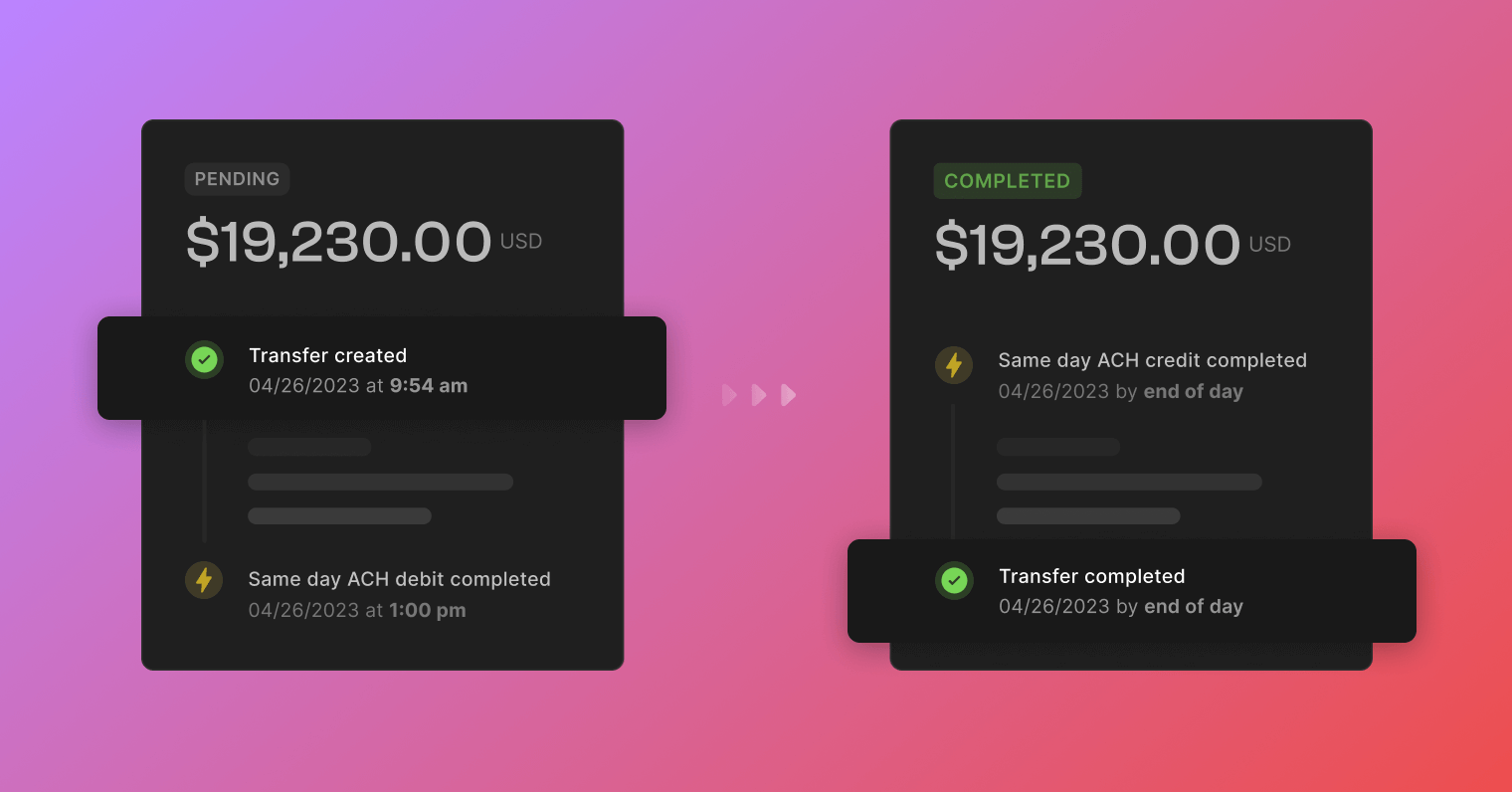 Faster ACH
Moov can now approve accounts for default faster ACH processing. Faster ACH processing allows you to bypass the standard two-day debit hold period, kicking off the credit process soon after the transfer is initiated. Based on processing cutoff times, bank-to-bank and bank-to-wallet transfers can fully complete in one day. Faster ACH approved accounts will also have the ability to add the two-day hold period to a transfer if desired.
Account disconnect
You can now permanently disconnect accounts from your Moov account. This action does not delete the account or any associated data with the account. Disconnected accounts cannot be interacted with, and you will no longer be able to edit the profile, upload documents, or create new transfers or payment methods. Disconnected accounts will also no longer appear in your list views, however, you can still view them using a filter. When disconnecting accounts, please take note this action cannot be undone.
Dashboard enhancements
The Capabilities tab in the Moov Dashboard now shows when an account requires a review from Moov. In this scenario, capabilities will show as pending with no requirement errors.