Wallets
Moov wallets allow account holders to store funds while providing flexibility on when and how they would like to move those funds. Use this guide to understand how to use wallets in various transfer scenarios.
This guide covers the following wallet transfer scenarios:
Pre-funding a wallet
Transferring funds between two different Moov wallets
Cashing out funds from a wallet
You can use wallets in several ways, depending on your needs and priorities. Below, we summarize different types of wallet transfers and what they entail.
For transfers like payouts or topping up a wallet, you'll use the ach-debit-fund payment method. If you're looking to pull funds from another account for things like bill payments and collections, you'll use the wallet as the transfer destination via the ach-debit-collect payment method. Both wallet funding flows are completed in 2-3 business days.
Funds can be transferred from a wallet to a bank account for use cases like:
Cashing out your wallet balance
A payout to another bank account
Pulling funds from a wallet for a faster collection option
When transferring to a bank account, both ach-credit-same-day andach-credit-standard payment methods are available, with ach-credit-same-day being the fastest option.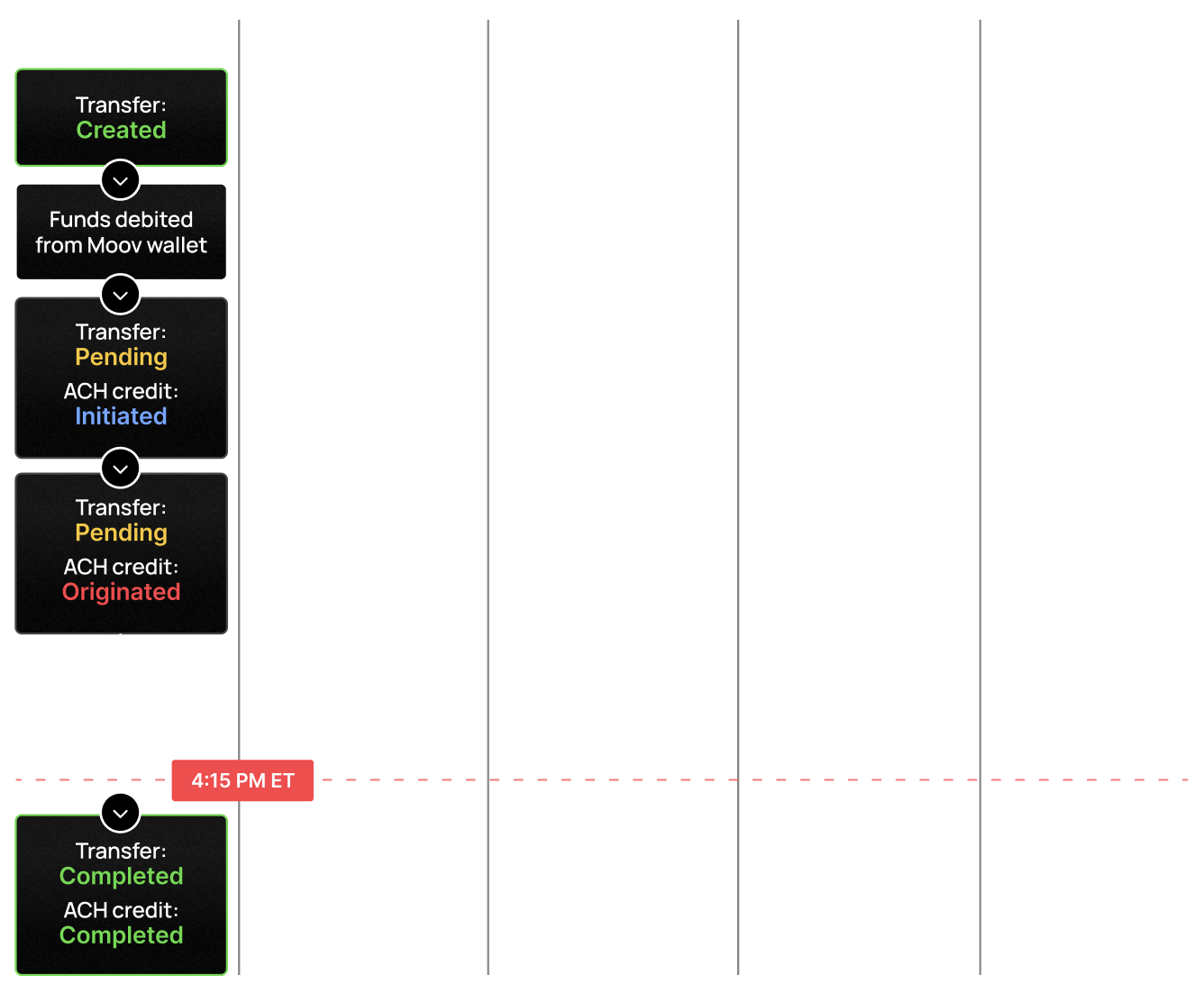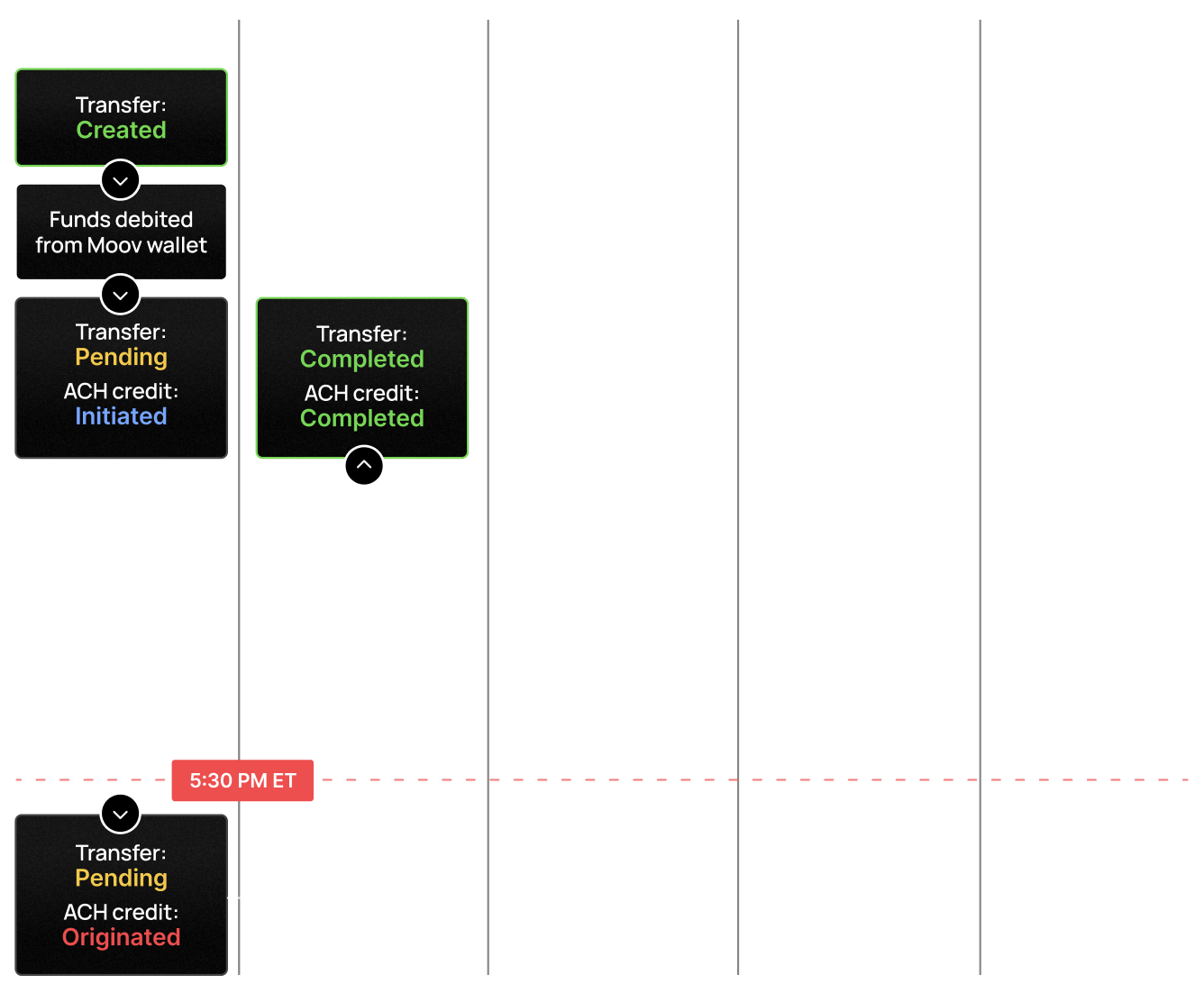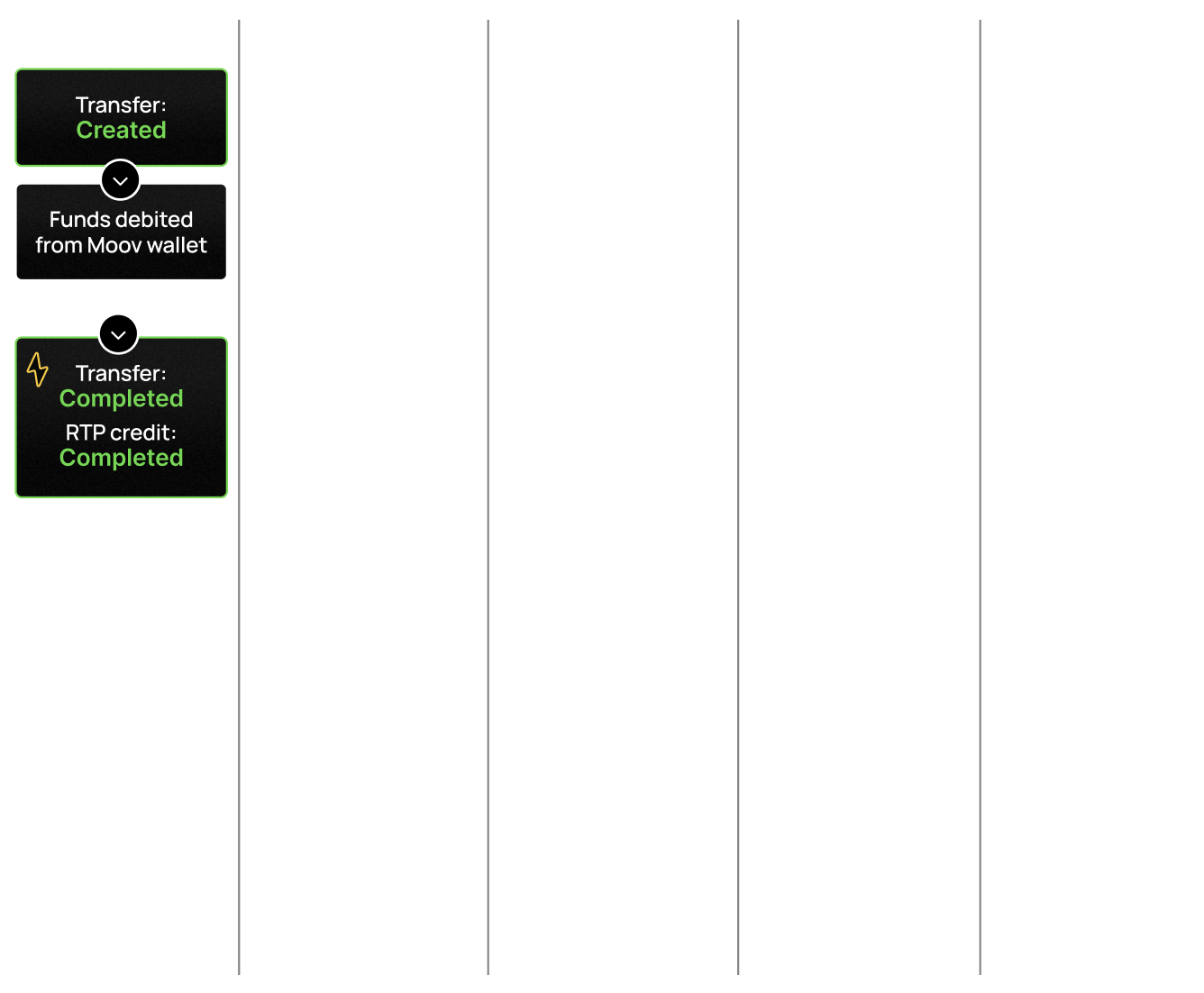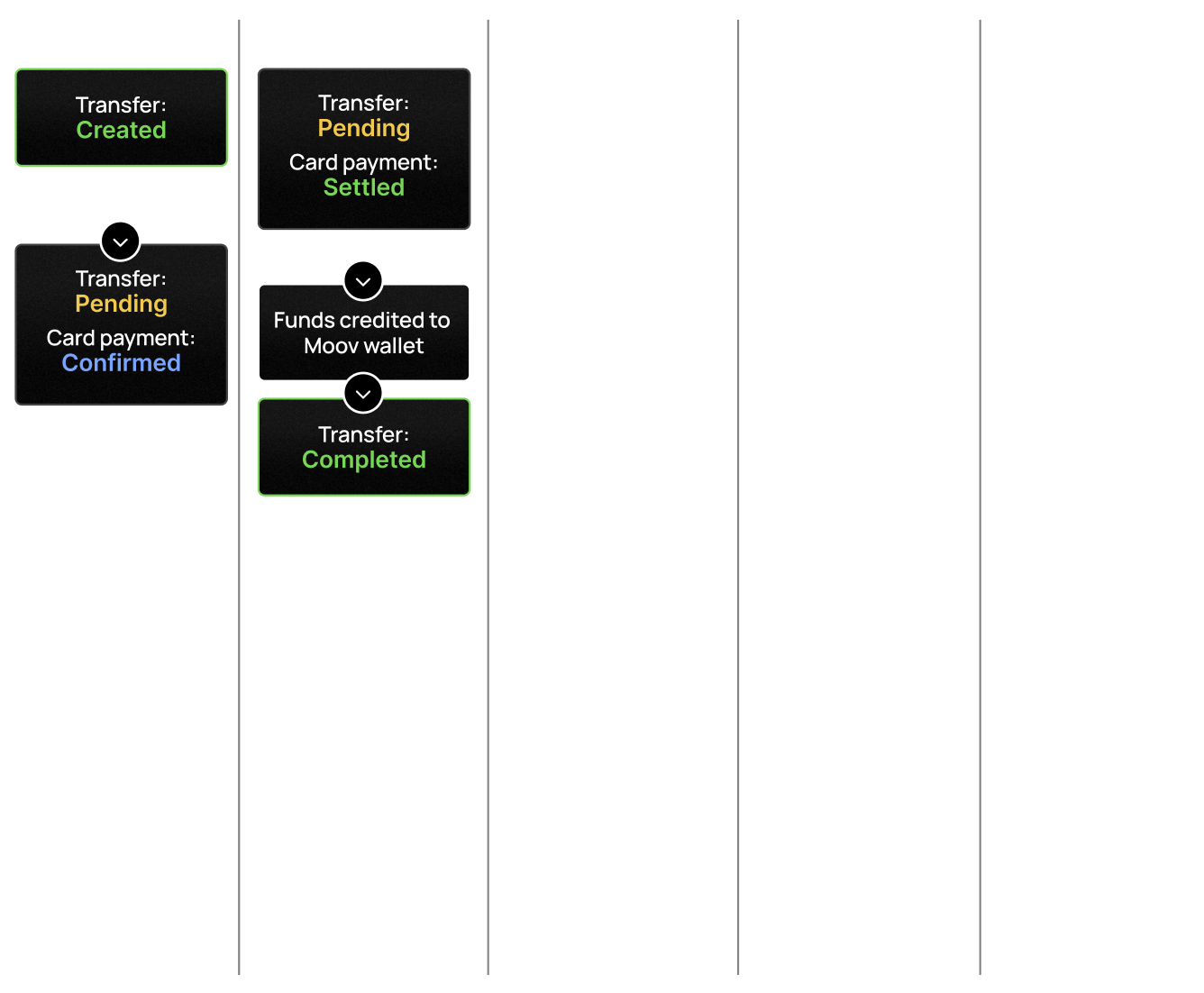 A transfer between two Moov wallets provides immediate settlement and balance updates. Funds are available instantly and all three transfer types are valid for wallet to wallet payments.
| Transfer type | Payment method used | Funds availability |
| --- | --- | --- |
| Bank-to-wallet | ach-debit-*,moov-wallet | 2-3 banking days |
| Wallet-to-wallet | moov-wallet | Immediately |
| Wallet-to-bank | moov-wallet, ach-credit-* | End of day for ach-credit-same-day, Next banking day for ach-credit-standard |
| Card-to-wallet | card-payment, moov-wallet | Next banking day |